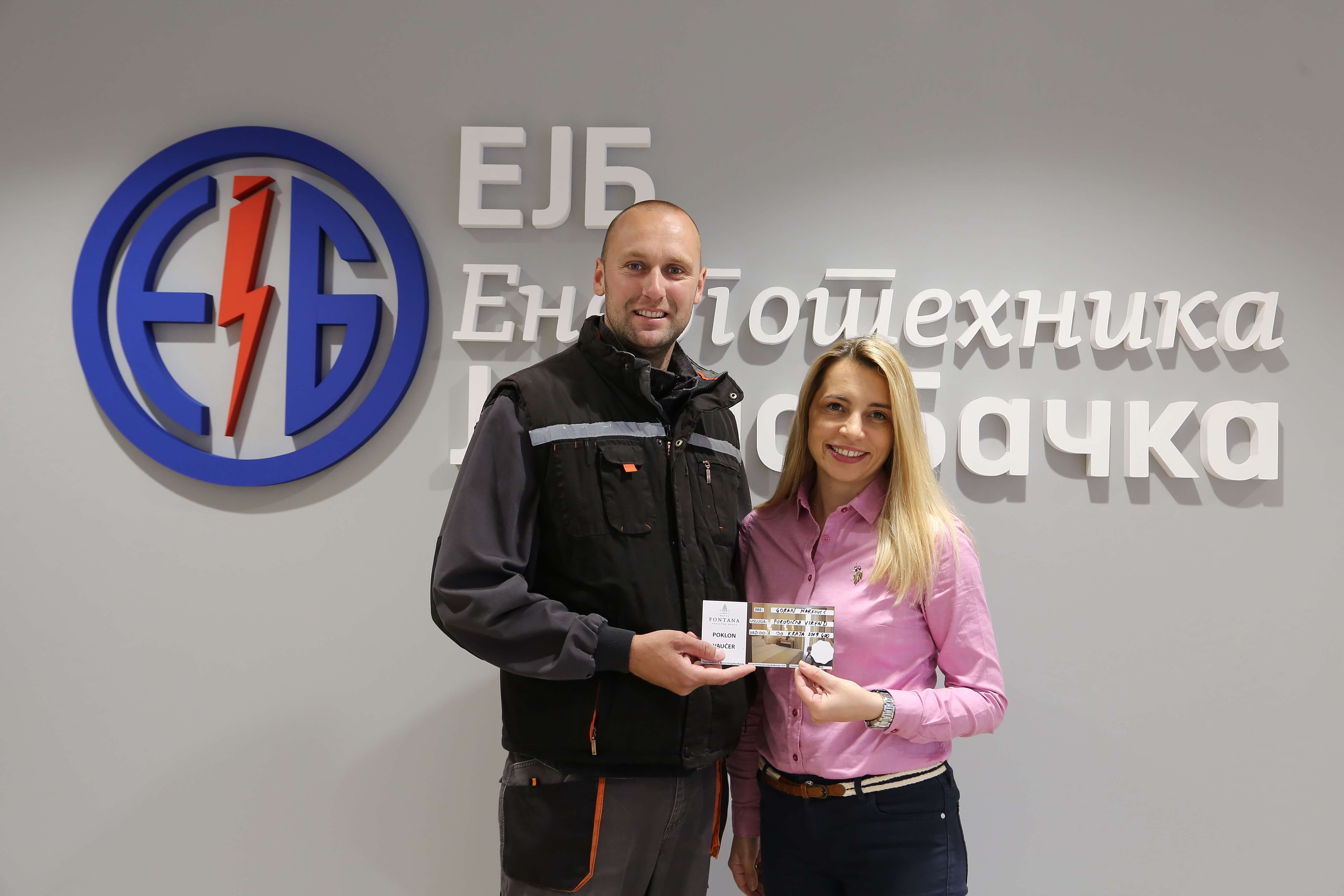 Before the all great stories about "teambuilding" and other business practices of the developed world, whose names are hard to pronounce and even harder to understand, Energotehnika – Južna Bačka has always been known as a powerful collective that fosters reciprocity, good interpersonal relationships, healthy working atmosphere and everything else that strengthens cooperation and develops employees.
In the aforementioned spirit, the company has launched the election for the EMPLOYEE OF THE MONTH in the collective.
Every month, more than 270 workers vote for a colleague who, in their opinion, is the epitome of expertise, commitment and collegiality as our most important values.
The holder of the title EMPLOYEE OF THE MONTH in Južna Bačka for the month of May is Gordana Ercegović, the bookkeeper leading the Accounting Team, and for the month of June – Goran Marković, leading electrical fitter of the Substations Team.
Our EMPLOYEES OF THE MONTH will enjoy with their families in the prize weekend at the "Fontana" hotel in Vrnjačka Banja.