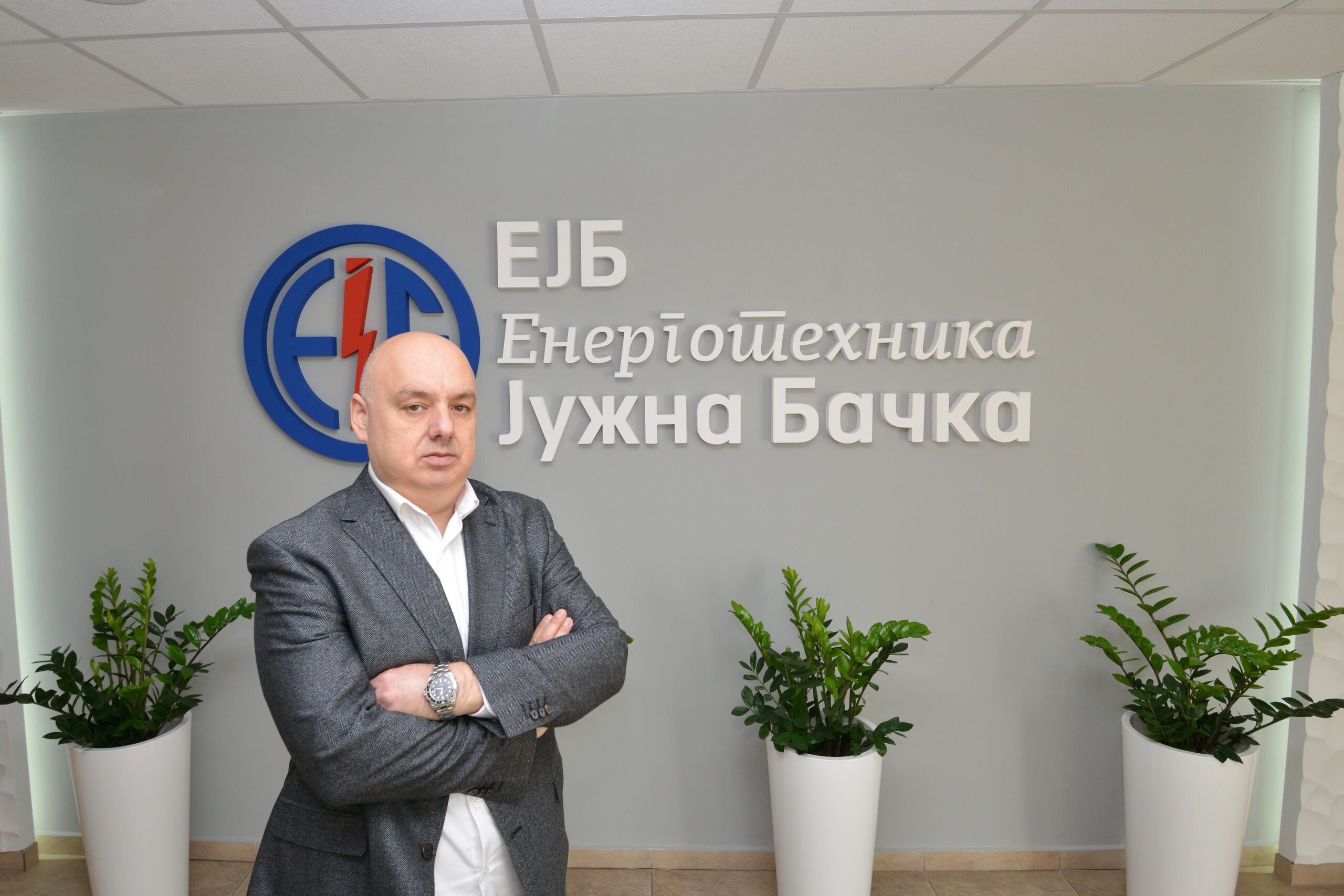 Dragoljub Zbiljic, Chairmen of the supervisory board of the company Energotehnika Juzna Backa and the Chairman of the FC Vojvodina, was born in 1977 in Bor. In 1996 he moves to Novi Sad for his studies and in 2001 he graduates in Novi Sad at the subsidiary of the Faculty of Economics in Subotica, Marketing Department. Upon the completion of his studies, he begins his career in RSGV, a company that was primarily engaged in selling non-ferrous metals and agricultural machinery, as the Sales Manager of non-ferrous metals.
In February 2004, he sets up his own business, Maneks Ltd. Novi Sad company, that from its founding until now has been engaged in selling non-ferrous metals in bulk. Maneks becomes a leading partner to RTB Bor in the processing of secondary raw materials in semi-production, cooperates with Sevojno copper rolling-mill as well as numerous smaller metal foundries, with the goal of employing Serbian industrial companies. From 2006 to 2008, Maneks rents a part of Novkabel, former NFK Metalurgija, where the annual production of 2000 tons of copper was achieved, which is the unprecedented production in the history of NFK Metalurgija.
In June 2013, Maneks joins Energotehnika Juzna Backa as a minor partner, but three years later, Maneks achieves 100% ownership of Energotehnika Juzna Backa.
During 2020, "Energotehnika južna bačka" buys 100% of the shares of the company "Elektromontaža Kraljevo". In March 2022, Hungarian company "MVM" buys a 33,4% stakes in both companies.
Juzna Backa currently represents a dominant brand in the energy sector in Serbia and it is the leading company of this sector in the region. The award from the World Bank upon the completion of water drainage of the surface mine Tamnava in 2014, the Kapetan Misa Anastasijevic award for leadership in competitive development in 2017 and the Regional Chamber of Commerce of Juzna Backa county award for regional business leadership in 2018, confirm this best.
In May 2022, Dragoljub Zbiljić becomes President of FC Vojvodina.